Website Terms of Use
Your Website Visits Matter
Learn more about how QT9 handles this data.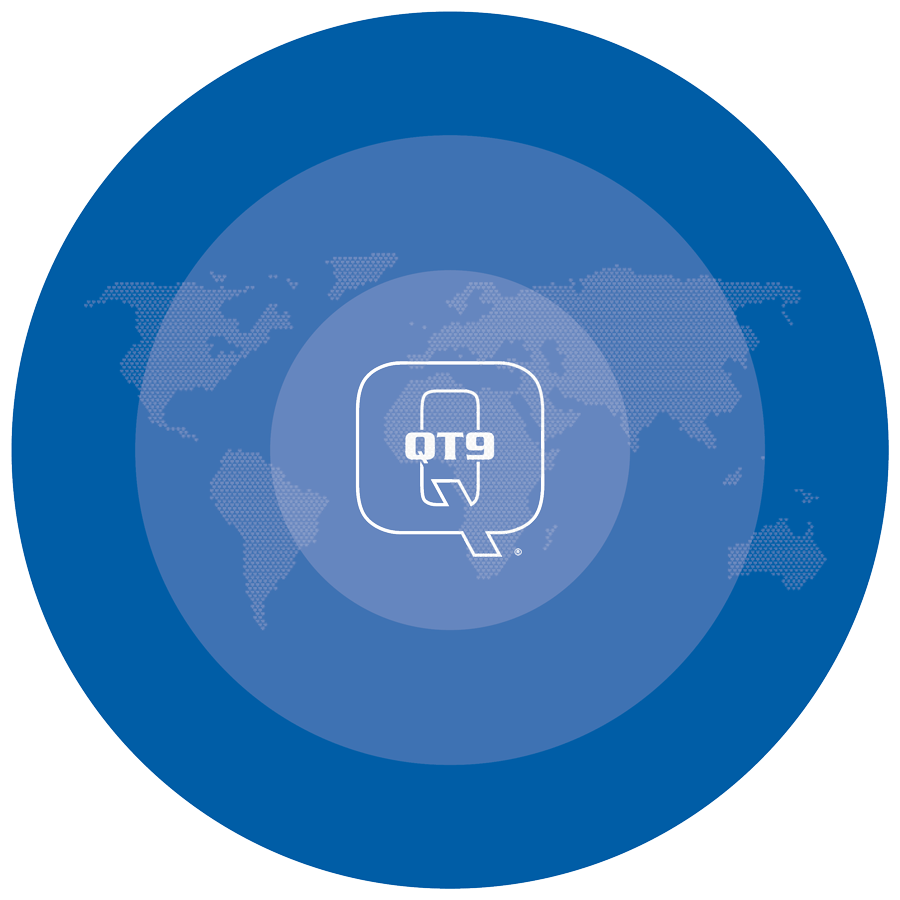 QT9 Website Terms of Use
Please read these website terms carefully
Last Modified: January 4, 2023
Welcome to QT9Software.com ("Site"). This Site is owned and operated by QT9 Software, Inc. ("QT9," "we" or "our") and maintained as a service for our users as a place to get information about QT9 and the products, services and opportunities we offer. By accessing this Site, you agree to be bound by these Terms of Use ("Terms") and our Privacy Policy without limitation or qualification.

Agreement.

These Terms do not apply to QT9 software services, but only to your use of this Site, www.QT9Software.com. These Terms are subject to change at any time without prior written notice by QT9. The most recent version of these Terms will be posted on the Site. Your continued use of the Site after updated Terms have been posted (which will show the date of the most recent update) will constitute your acceptance of and agreement to any changes in the Terms. No automated access to the Site is allowed nor any access for the purpose of competing against QT9.
Ownership and Prohibited Uses.

This Site is owned and operated by QT9. All elements in the Site, including text, logos, graphics, photos, and video (collectively, the "Content") are owned or licensed by QT9. Except as provided in the Terms, none of the Content may be copied, reproduced, republished, downloaded, uploaded, posted, displayed, transmitted, or distributed in any way and nothing on this Site confers any license under any of QT9's intellectual property rights. Any rights not expressly granted are reserved. You may not: violate these Terms; copy, modify, create a derivative work from, reverse engineer the Site, or otherwise attempt to discover any source code or allow any third party to do so; use or launch any automated system like "bots" or "spiders" that access the Site in a manner than sends more request messages to servers hosting the Site or QT9 services in a given period of time than a human can reasonably produce in the same period of time using a conventional on-line web browser; mirror or frame the Site or any part of it on any other website or webpage; attempt to gain unauthorized access to the Site; access the Site by any means other than through the interface we provide; use the Site for any purpose or manner that is unlawful or prohibited by these Terms.
Limited Permission to Download.

QT9 grants you permission to download, view, and print the Content found on the Site in the "Download" section for your personal, informational use (not commercial use) provided that (a) any copyright and trademark notices are not altered or removed, (b) the Content is not posted to any other website, social media, or any networked computer environment, and (c) the Content is not modified in any way. This permission terminates automatically without notice if you breach any of the terms or conditions of these Terms. Upon any termination, you agree to immediately destroy any downloaded or printed Content. Any unauthorized use of any Content contained on this Site may violate copyright laws, trademark laws, laws of privacy and publicity, communications regulations, and statutes as well as other rights, laws, rules, regulations and statutes.
Disclaimer.

We are providing the Site to you "as is" and "as available" without express or implied warranties of any kind. TO THE FULLEST EXTENT PERMISSIBLE UNDER APPLICABLE LAW, WE DISCLAIM ANY AND ALL IMPLIED WARRANTIES AND REPRESENTATIONS, INCLUDING, WITHOUT LIMITATION, ANY WARRANTIES OF MERCHANTABILITY, FITNESS FOR A PARTICULAR PURPOSE, TITLE, ACCURACY OF DATA, AND NONINFRINGEMENT. NO STATEMENT OR INFORMATION OBTAINED FROM QT9 IN ANY MEANS OR MANNER SHALL CREATE ANY WARRANTY NOT EXPRESSLY SET FORTH IN THESE TERMS. CONTENT MAY INCLUDE INACCURACIES AND TYPOGRAPHICAL ERRORS.
Limitation of Liability.

UNDER NO CIRCUMSTANCES WILL QT9 HAVE ANY LIABILITY TO YOU FOR ANY LOSS OF USE, PROFIT, REVENUE OR DATA AND/OR ANY CONSEQUENTIAL, INCIDENTAL, SPECIAL, OR PUNITIVE DAMAGES OR OTHER DIRECT OR INDIRECT LOSSES OF ANY KIND RELATED TO YOUR USE OF THIS SITE EVEN IF QT9 HAS BEEN ADVISED OF THE POSSIBILITY OF SUCH DAMAGES. IF NOTWITHSTANDING THE OTHER PROVISIONS OF THESE TERMS, QT9 IS DETERMINED TO HAVE ANY LIABILITY TO YOU OR ANY THIRD PARTY FOR LOSS, HARM OR DAMAGE, YOU AGREE THAT THE AGGREGATE LIABILITY OF QT9 AND ITS OFFICERS, DIRECTORS, EMPLOYEES, AFFILIATES, AGENTS, CONTRACTORS, LICENSORS OR SUPPLIERS SHALL IN ALL CASES BE LIMITED TO ONE HUNDRED DOLLARS.
Links to Third Party Sites.

The Site may contain links to websites controlled by parties other than QT9 (each a "Third Party Site"). QT9 may work with a number of partners and affiliates whose sites are linked to our Site but QT9 is not responsible for and does not endorse or accept any responsibility for the availability, contents, products, services or use of any Third Party Site, any website accessed from a Third Party Site, or any changes or updates to such sites. QT9 makes no guarantees about the content or quality of the products or services provided by such sites. QT9 is not responsible for webcasting or any other form of transmission received from any Third Party Site. Any Third Party Site link in our Site is provided to you only as a convenience, and the inclusion of any link does not imply endorsement by QT9 of the Third Party Site. You acknowledge that you bear all risks associated with access to and use of content provided on a Third Party Site and agree that QT9 is not responsible for any loss or damage of any sort you may incur from dealing with a third party. You should contact the site administrator for the applicable Third Party Site if you have any concerns regarding links or content located on any such Third Party Site.
IP Law Compliance.

When accessing the Site, you agree to obey the law respecting the intellectual property rights of others including QT9. Your use of the Site is at all times governed by and subject to laws regarding copyright, trademark, and other intellectual property ownership. You agree not to upload, download, display, perform, transmit or otherwise distribute any information or content in violation of any third party's copyrights, trademarks or other intellectual property or proprietary rights. You agree to abide by laws regarding copyright ownership and use of intellectual property, and you shall be solely responsible for any violations of any relevant laws and for any infringements of third party rights caused by any content you provide or transmit or that is provided or transmitted using your QT9 user account.
Indemnification. You agree to defend, indemnify, and hold harmless QT9, its affiliates, business partners, licensors, employees, agents, and any third-party information providers from and against all claims, losses, expenses, damages and costs (including, but not limited to, direct, indirect, consequential, exemplary and incidental damages), and reasonable attorneys' fees, resulting from or arising out of your use, misuse, or inability to use the Site or Content, or any violation by you of these Terms.
DMCA Notice.

If you believe that any Content infringes your copyrights, you may seek the removal of such Content by providing notice to QT9's Copyright Agent in accordance with the take down notice provisions of the Digital Millennium Copyright Act, Title 17, United States Code, Section 512(c)(3)(A) to QT9's designated copyright agent by email to

Legal@QT9Software.com

or by U.S. Mail to QT9 Software, Inc., 2731 Beverly Drive, Aurora, Illinois 60502.
Inappropriate Content.

When accessing the Site you agree not to upload, display, transmit or otherwise distribute any content that: (a) is libelous, defamatory, obscene, pornographic, abusive or threatening; (b) advocates or encourages conduct that could constitute a criminal offense, give rise to civil liability or otherwise violate any applicable local, state, national or foreign law or regulation; or (c) advertises or otherwise solicits funds or is a solicitation for products or services. QT9 reserves the right to terminate or delete such content from its servers and terminate your access to the Site. QT9 will cooperate fully with any law enforcement officials or agencies in the investigation of any violation of these Terms or of any applicable laws.
No Third-Party Beneficiaries. These Terms are for your sole benefit and nothing in the Site or these Terms, express or implied, is intended to or shall confer upon any other person or entity any legal or equitable right, benefit, or remedy of any nature whatsoever.
Force Majeure. QT9 shall not be held responsible for delays or non-performance caused by activities or factors beyond its reasonable control, including without limitation, war, weather, strikes, floods, lockouts, fires, acts of God, terrorism, pandemics, epidemics and/or delivery, vendor, supplier, or other third party delays, non-performance, or failures of any kind.


Assignment. QT9 may assign or otherwise transfer any or all of its rights or obligations under these Terms, in whole or in part, to any third party in its sole discretion. You may not assign any of your rights or delegate any of your duties under these Terms at any time without our prior written consent in each instance, and any attempt to do so shall be null and void.
Partial Invalidity.

In the event that any part of these Terms is deemed to be invalid, illegal, or unenforceable, the remaining provisions shall continue in full force and effect.
Governing Law and Binding Arbitration.

These Terms are governed by the laws of the State of Illinois without regard to its conflict of laws principles.

Subject to all applicable laws, you are agreeing to give up: (a) your right to litigate any claims that may arise under these Terms in court or before a jury; and (b) your right to consolidate any claim and/or participate in any class-action claim that may arise under these Terms in any manner or forum. Instead, any claim, dispute, or controversy of any kind or nature arising under these Terms which cannot be amicably resolved by us shall be solely and finally settled by arbitration before a single arbitrator administered by ADR Systems in accordance with its commercial arbitration rules. The arbitration shall take place in Kane County, Illinois. The language of the arbitration shall be English. The arbitrator will be bound to adjudicate all disputes in accordance with the laws of the State of Illinois. The decision of the arbitrator shall be in writing with written findings of fact and shall be final and binding on the parties. Each party shall bear all of its own costs; provided, however, that the prevailing party shall be entitled to reimbursement for its actual costs incurred, including reasonable attorney's fees. This Section provides your sole recourse for the settlement of any disputes arising out of, in connection with, or related to these Terms.
No Waivers.

Our failure to enforce any of our rights hereunder will not constitute a waiver of our right to make such enforcement in the future, subject to applicable law.
Notices.

We may provide notices to you by: (a) email; (b) regular mail; or (c) posting them on the Site within your account. You shall be responsible for ensuring that you have provided us with your current email and mailing addresses. You can contact us at any time by any of the following means: (i) email to Legal@QT9Software.com; or (ii) personal delivery, overnight courier, or registered or certified mail to: QT9 Software, Inc., 2731 Beverly Drive, Aurora, Illinois 60502.
Entire Agreement. These Terms, along with any instructions that we provide you relating to any goods you obtain from us through the Site, any terms and conditions that may be provided in connection with any promotion or other sale, and our Site's 'Terms of Use' and 'Privacy Policy,' shall, collectively, be deemed a final and integrated agreement between you and us with respect to their subject matter.